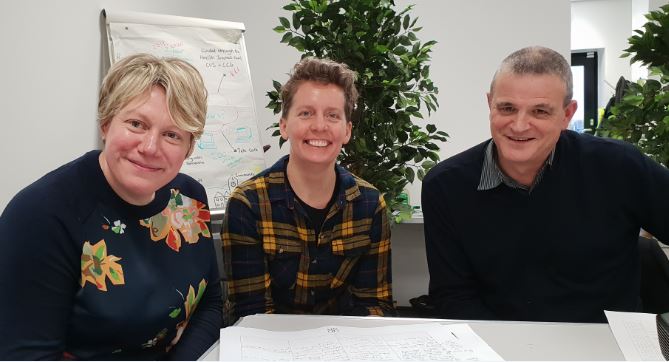 We're delighted to announce the launch of a new project that aims to help people living with dementia in Salford by offering free advice and support to family carers.
Our Empowered Carers project will complement our existing Empowered Conversations dementia communications workshops by offering one-to-one support to carers; giving them an opportunity to access tips on ways to cope and a chance to connect with other carers through the delivery of six online sessions.
The two-year project will work with 50 carers, with the aims of reducing carer stress, enhancing wellbeing and reducing admissions into hospital and care homes for people with dementia.
We'd like to say a big thank you to Salford CVS and Salford CCG for funding the project through their Third Sector Fund, and to the University of Salford who will evaluate this new approach to carer support.
Rachel Hoyles  [view Rachel Hoyles blog], who will lead the project, said: "Having spent more than 15 years working in the field of dementia, I have seen how critical a listening ear, a word of encouragement and an offer of support can empower carers to keep going when it comes to caring for a loved one living with dementia.
"The project offers a new way of delivering support to carers in Salford that has not been available before. I'm excited to work with partners across the city to help carers get to grips with technology and see how it can be a flexible way of accessing much-needed support."
We're currently looking to chat to carers who may benefit from getting involved in the project. For more details, contact Rachel on 07775 030300 or r.yateshoyles@nhs.net