Empowered Conversations is part of Age UK Salford's Dementia Support Service. The Service now offers more support than ever to people in Salford affected by dementia. Caregivers want a simple, one-stop-shop of support from a diagnosis through to bereavement and beyond. Dementia Support Service provides this, from one-to-one online person-centred counselling & coaching support for carers, peer support and social groups for people affected by dementia through to a learning hub for self-development that includes training on legal and finance, carers rights, personal care and improving communications.
The communication courses delivered by Empowered Conversation are available to all family caregivers across Greater Manchester.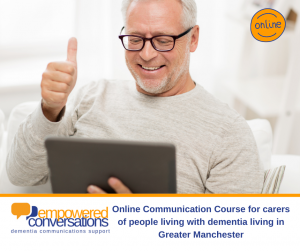 Video : Make time to breath
Take 5 mins to relax with Emma
Video | It's OK to be Angry
Hear Lilian and Katherine share their experiences and emotions when living with a loved one with dementia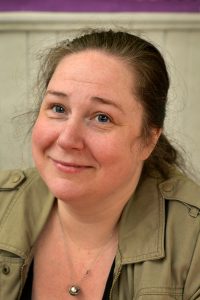 I was recommended the Empowered Conversations course to help me communicate better with my mum who has Parkinson's and Lewy body disease. The exercises we did in the sessions were extremely helpful.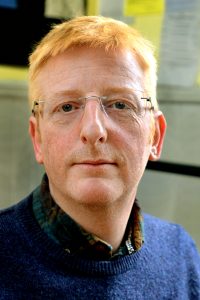 Being aware of the barriers to communication, allows me to assess each situation individually, which helps keep a check on old habits, like talking from another room, or looking at the television whilst talking. – Duane, Rochdale.
Age UK Salford has secured funding from the Big Lottery to run courses for family carergivers of people with dementia across Greater Manchester and offer one-to-one support for family caregivers in Salford through Empowered Carers.