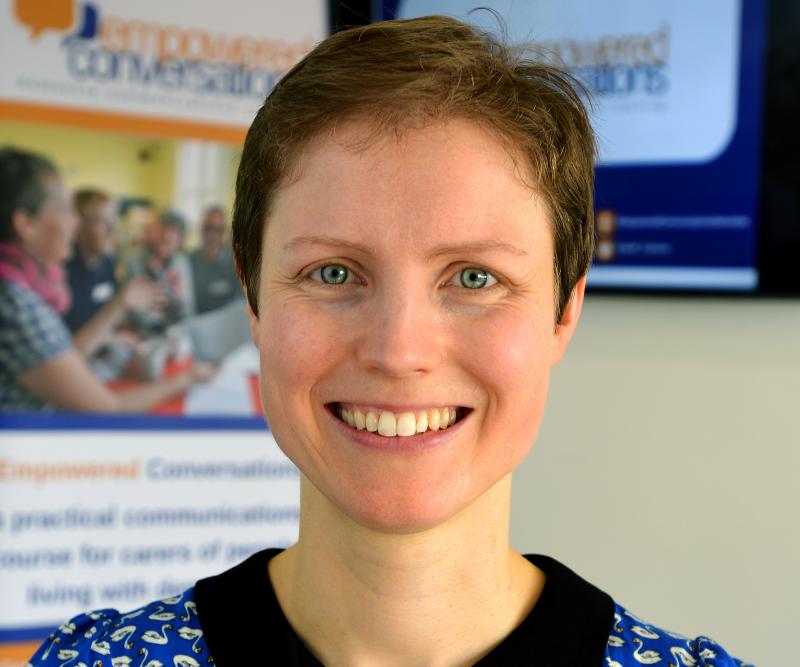 We are delighted that Empowered Conversations, the dementia communication training programme developed by Six Degrees and the University of Salford, is set to be showcased at a leading dementia charity's national conference.
The Alzheimer's Society's annual conference in London (May 21-22) takes place during Dementia Action Week.
Dr Lydia Morris, research fellow from the University of Salford's Institute of Dementia, will be presenting on the development of the Empowered Conversations training programme, as part of a series of talks on supporting family carers.
She said: "Communication and interaction are fundamental needs. Carers of people living with dementia, and those they are caring for, can experience significant communication challenges.
"I am delighted that I will be discussing Empowered Conversations' development and techniques as a novel way to support people affected by dementia and their carers."
"We will demonstrate how an approach that combines research, theory and feedback from carers and people living with dementia can transform their relationships – and that many things are better with a musical interlude!"
Empowered Conversations is a practical approach to communication that looks at how emotions, and attitudes can transform the quality and enjoyment of relationships with people with dementia. For more information, visit: http://empowered-conversations.co.uk/