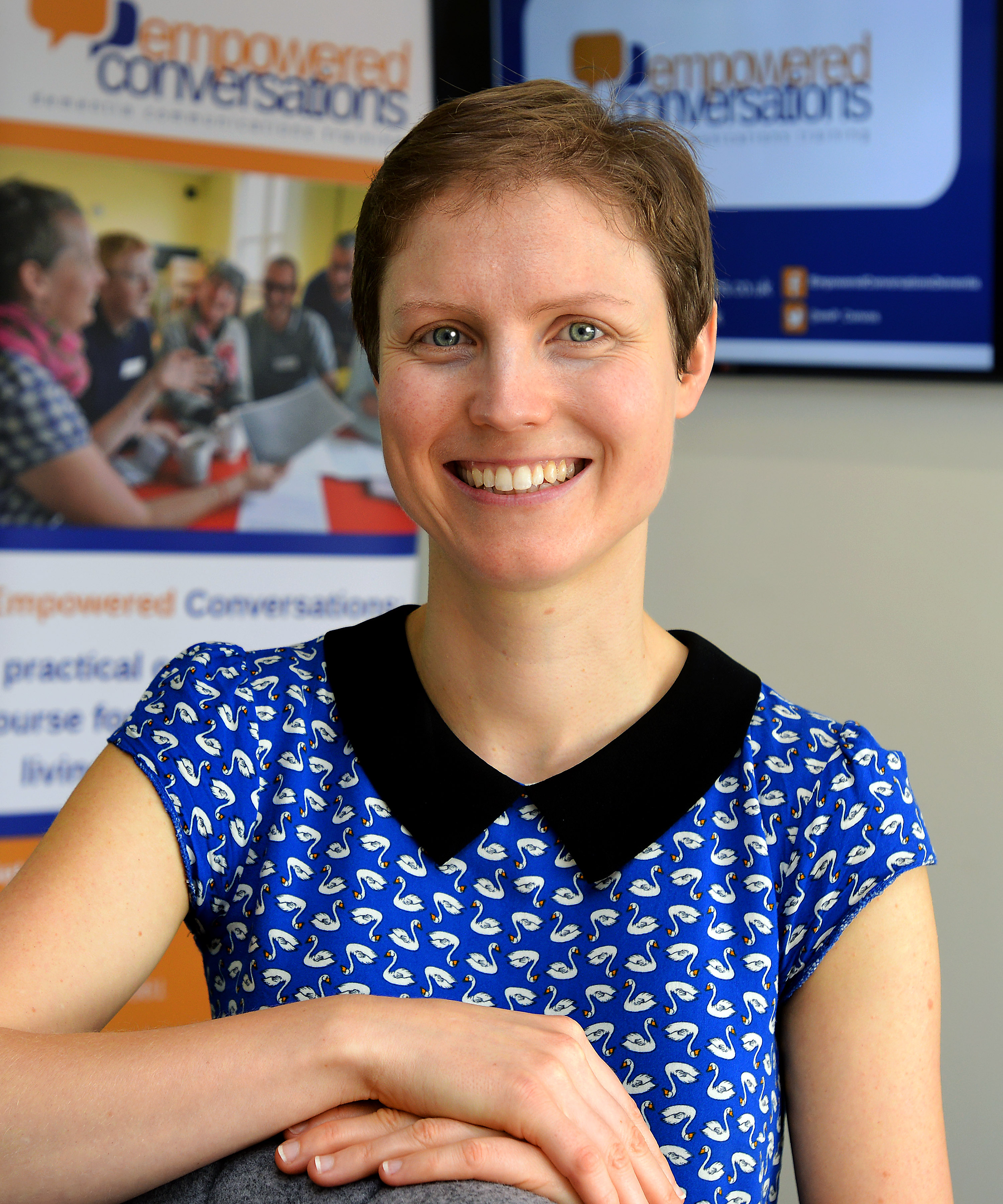 We are proud Empowered Conversations has been invited to present the theoretical basis of the dementia communication courses at a three-day international conference.
Dr Lydia Morris will be speaking at the International Association of Perceptual Control Theory (IAPCT) annual conference on Thursday, September 12 as a result of her expertise in developing interventions based on Perceptual Control Theory (PCT).
Her presentation will run alongside those from an international convocation of researchers demonstrating the unifying strength of PCT theory, research and practice between disciplines such as experimental psychology, robotics, pharmacology, human factors and human performance, school interventions, communication, and treatment of dementia.
Lydia, who is a research fellow from the University of Salford's Institute of Dementia, working on Empowered Conversations, said: "I am delighted that we will be showcasing Empowered Conversations' (EC) theoretical basis to the global audience of delegates at the IAPCT international conference through my presentation –  Empowered Conversations: A PCT-based communication training for carers of people living with dementia.
"EC is based on the published Communication Empowerment Framework (CEF), which integrates evidence-based models to address the specific psychological, relationship and communication needs of care partners.
"Uniquely, it is based on person-centred principles but shifts the focus to relationship-centred care using a detailed model of how communication and relationships can be supported."
This innovative framework has been developed collaboratively between clinical psychologists, nurses and academics in the fields of psychology, nursing and linguistics at the University of Salford, Six Degrees Social Enterprise, the University of Manchester, UCL, NE London NHS Foundation Trust and Cardiff University.
The 29th IAPCT annual conference will be taking place at Manchester University from September 11-13, 2019.