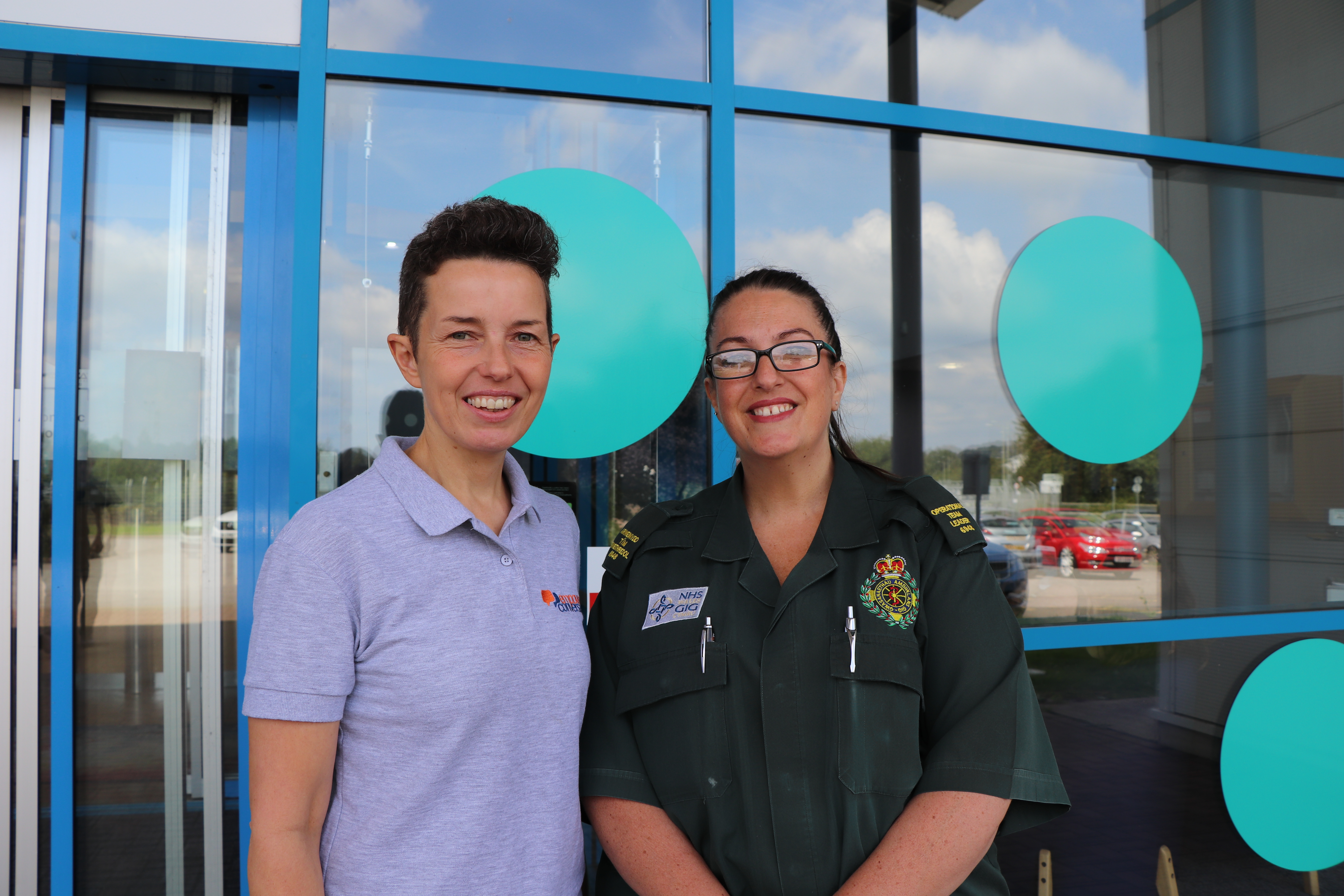 Andrea Tucker is an Operational Team Leader (OTL) who covers a team from Swansea and Gorseinon Ambulance Stations of Non-Emergency Patient Transport Service (NEPTS) within the Welsh Ambulance Service Trust (WAST). 
She recently attended an Empowered Conversations course along with her colleagues and here she tells us how she will use what she learnt in her day-to-day work life and how it will help her colleagues too.
"I am a Dementia Champion and have held a Dementia Friends session to all team members in the neighbouring areas. The feedback I received from these sessions were so positive, it highlighted to me that dementia has touched not many people not only in our daily roles but also our home lives too.
"Empowered Conversations has helped with further understanding how someone can living well with dementia and their families. It shows how you can connect with people on an equal level and appreciate the frustrations a person may have and allow them time to say what they want without misinterpreting or redirecting the conversation.
"I'm operational which means I still have a great amount of patient contact so what I have learnt will help me in my role to provide a safe, comforting and "be yourself" environment to travel to and from their treatment centres.
"I also regularly work with my team so I'm hoping to lead by example with the behaviour I express not only to people with dementia but all service users.
"Having completed the Empowered Conversations course I can whole heartedly announce the benefit to my team, what advantages it can have within our role on NEPTS and encourage others to also attend the course.
"The course was relaxing, informal, friendly, evenly paced with plenty of time to discuss in groups what we think. A mindful and truly wonderful session, you're learning without knowing it!"