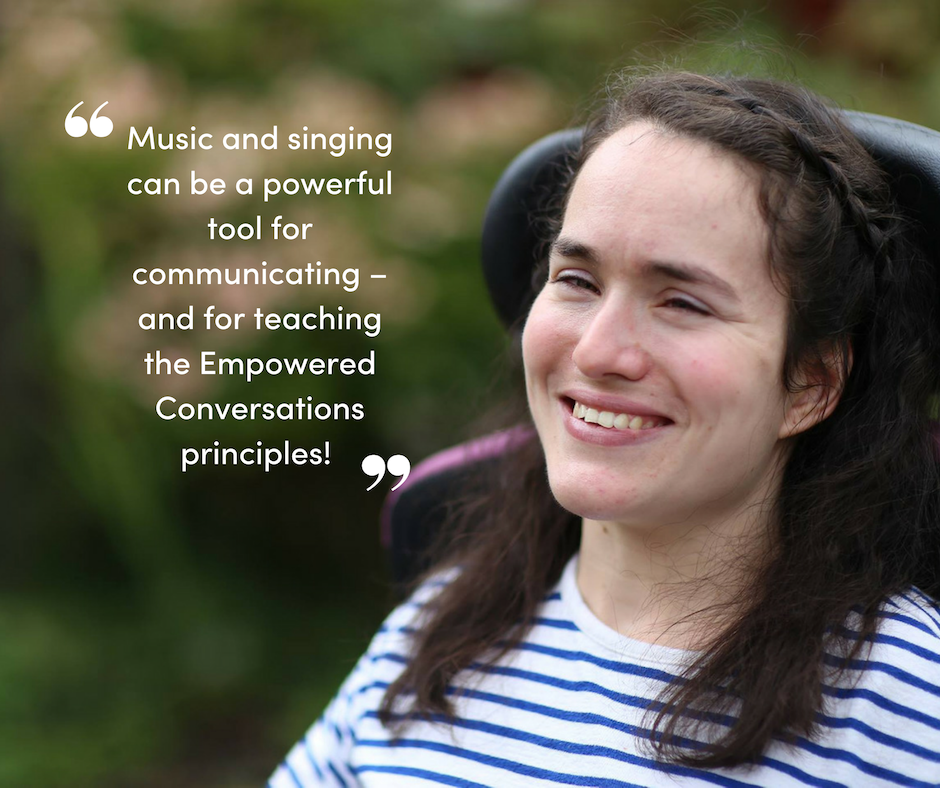 Music and singing can be a powerful tool for communicating – and for teaching the Empowered Conversations principles!
As it's coming up to my two year anniversary of working alongside the Empowered Conversations team, I thought I'd take some time to explore the most interesting and surprising things I have discovered whilst learning more about dementia….
The Empowered Conversations workshops have taught me that promoting our philosophy and techniques in a traditional workshop format isn't the only effective way of getting our ideas across.
Recently, we have had additional input and support from fellow champions of the initiative Margaret and Barbara, who created a sister course that advocates the same ideas whilst delivering them through the medium of music. For example, one such way these ideas might come together is to sing about what daily activities are taking place as you do them to make the experiences more enjoyable or easier to comprehend for the person with dementia.
Margaret and Barbara also created a fun inventive song detailing key aspects of Empowered Conversations by altering the lyrics to the famous tune My Favourite Things from Rodgers and Hammerstein's The Sound of Music – you can check out this video here.
 It's a brilliantly simple way of advocating what we promote without making it overly academic or inaccessible to the everyman. Margaret and Barbara's support of us is hugely valued!