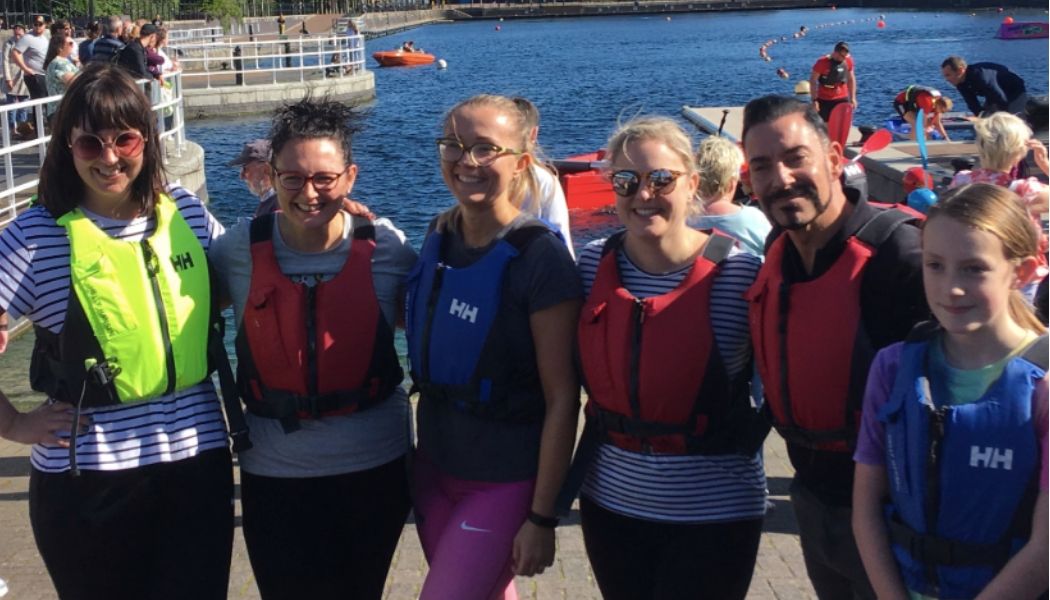 The day aimed to positively challenge the stigmas associated with dementia while providing everyone with a fun day out. 
The sun was shining; there were blue skies and a fantastic quayside crew cheering on teams as they paddled up and down the Ontario Basin at the Helly Hansen Watersports Centre,Salford Quays. The day brought people together to join in the fun of the boat race, eat cake, pasties and learn more about the support available for families affected by dementia in Salford.  
Tim, a Salford based family carer in the Empowered Conversations boat, said: "A great opportunity to participate in a fun, well organised, informative event with a chance to meet and talk with others over tea, cake and getting wet in a boat. Perfect!"
The day self-funds by selling boats to dementia services that provide a team of staff, people living with dementia and those affected by dementia. Crews this year included Salford Royal Foundation Trust, Age UK Salford, Salford CVS, Institute of Dementia, Aspire and ForHousing.  Our team built up speed and confidence in their first two races but sadly did not make it through for the final race!  But it's an annual event so we will of try again next year!